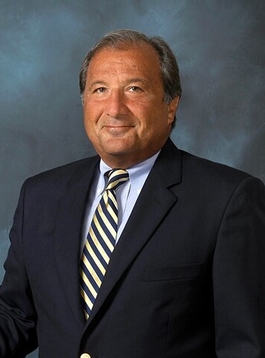 Vincent Falcetano, Jr., J.S.C. (ret.)
Counsel
Red Bank, NJ
Judge Vincent Falcetano is Of Counsel to the firm as a member of our Alternative Dispute Resolution practice. He is a mediator and arbitrator of a wide variety of civil matters. Judge Falcetano is a member of the New Jersey Judiciary Roster of Approved Mediators. He is an arbitrator of all types of civil matters, as well as a labor arbitrator of disputes under collective bargaining agreements. Judge Falcetano also conducts independent internal investigations of public and private entities, investigating workplace complaints and other issues of potential liability.

He is a retired New Jersey Superior Court Judge, having served in the Monmouth County Superior Court. Judge Falcetano has presided over numerous jury trials, as well as non-jury bench trials. While on the bench he heard and decided numerous testimonial and non-testimonial motions involving a full range of issues.


Judge Falcetano has over forty years of legal experience in various capacities. Prior to his appointment to the Superior Court bench Judge Falcetano was a successful trial attorney. He began his legal career as an assistant prosecutor in the Essex County Prosecutor's Office where he conducted over sixty jury trials involving the full range of offenses, including murder. He was ultimately named Chief Assistant Prosecutor supervising and mentoring the largest staff of trial lawyers in the largest prosecutor's office in the state. He then entered private practice where over the next twenty-five years he tried numerous civil cases involving various causes of action. He was also engaged in criminal practice having been certified by the Supreme Court of New Jersey as a Certified Criminal Trial Attorney since 1989. Prior to being appointed to the Superior Court bench he was a partner in the Red Bank law firm of Falcetano and DeConca, PC.

Judge Falcetano received his B.S and M.A degrees from Seton Hall University. He received his Juris Doctorate degree from Seton Hall University School of Law in 1981.

AFFILIATIONS

Member New Jersey State Bar Association;
Monmouth Bar Association;
Certified by the New Jersey Supreme Court as a Certified Trial Attorney;
Admitted to New Jersey Bar in 1981;
Admitted to practice before the United States District Court for the District of New Jersey;
New Jersey Judiciary Roster of Approved Civil Mediators;
New Jersey State Board of Mediation Panel of Labor Arbitrators;
New Jersey Superior Court Civil Arbitration Panel.