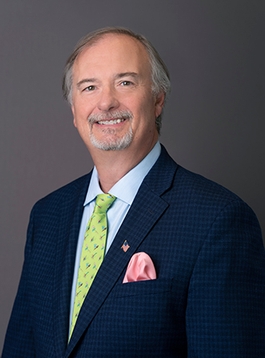 L. Stephen Pastor
Partner
Yardley, PA
L. Stephen Pastor is a partner in the Yardley, Pa. office of Hill Wallack LLP and is a member of the firm's Commercial Leasing, Real Estate and Business & Commercial practice groups.

Mr. Pastor concentrates his practice in the areas of redevelopment law, commercial leasing and property management, financial transactions, regulatory practice, liquor license transfers and real estate development.

Mr. Pastor is licensed to practice in both New Jersey (1985) and Pennsylvania (1991), with an active practice in both States. Mr. Pastor is also admitted to practice in the U.S. District Court, District of New Jersey (1986). He received his law degree from Western New England College School of Law and is a graduate of Fairfield University.

Representative Matters

Over the past 30 years, he has worked on several real estate development and redevelopment projects, including mixed commercial/residential uses, age restricted housing and high rise developments. Other representative matters include:

Negotiation and implementation of redevelopment agreements
Handling acquisition of properties and property interest rights within the designated redevelopment area by agreement with the current owner or via eminent domain proceedings
Representing landlords and tenants on sophisticated commercial leasing transactions, such as lease agreements with the Federal Government (General Services Administration) and the State of New Jersey, as well as several national retailers
Handling commercial leasing projects that include leasing to national retailers, local retailers, franchisees, restaurants and various professional businesses
Oil, gas and mineral leasing
Representing both lenders and borrowers in connection with all facets of real estate development, from acquisition to construction to permanent financing, as we as asset based financings
Assisting clients with registration of New Jersey based real estate projects with the New Jersey Department of Community Affairs
Obtaining registration with the Real Estate Commission permitting the marketing of non-New Jersey based projects to New Jersey residents
Representing purchasers, sellers and owners of liquor licenses in both Pennsylvania and New Jersey

Presentations & Publications

Mr. Pastor is a regular speaker on topics involving real estate, title, leasing and financing issues for various groups.