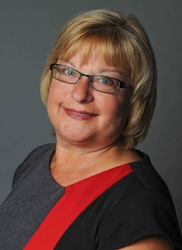 Barbara M. Kirk
Partner
Yardley, PA
Barbara M. Kirk is a partner in the Yardley, Pa. office of Hill Wallack LLP, where she is a member of the Family Law and Municipal Law practice groups.

Ms. Kirk concentrates in domestic relations, custody, and adoption.

Ms. Kirk is admitted to practice in Pennsylvania (1996) and New Jersey (1996). She earned her J.D. from Temple University Law School and her B.A., magna cum laude, from Holy Family College.

Representative Matters

As a family law practitioner, Ms. Kirk has handled numerous cases in divorce, distribution of assets, support and custody, often dealing with complex issues such as self-employed business owners, limited partnerships, high salaried employees, tax ramifications and other issues. She currently serves as one of the two solicitors for the Bucks County Children & Youth Social Services Agency.

As a municipal law practitioner, Ms. Kirk provides legal services to various townships in Bucks County. Her representation includes general litigation of property violations, zoning code violations, contract disputes and other litigation involving municipalities. As solicitor for several Bucks County zoning hearing boards, Ms. Kirk has handled multiple and sometimes complex zoning litigation through common pleas courts and Commonwealth Court. She has also been recently appointed as the chairperson for one of three Board of View panels for the Bucks County Court of Common Pleas.

Leadership

President, Bucks County Bar Association
Treasurer, Member, Board of Directors, Bucks County Bar Association
Former Board Member, Past President, Libertae
Former Member, Annual Salute to Women Committee, Bucks County March of Dimes
Member, Pennsylvania and Bucks County Bar Associations

Presentations & Publications

Ms. Kirk has conducted several presentations for the Pennsylvania Bar Association related to family law issues and updates, and most recently, presented a CLE on zoning issues for the Bucks County Bar Association.