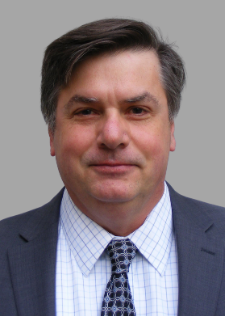 Eric LaMorte
Of Counsel
Yardley, PA
Eric LaMorte is a Registered Patent Attorney and concentrates his practice in all matters concerning intellectual property and matters before the U.S. Patent & Trademark Office and its international counterparts. Mr. LaMorte has over 30 years experience and written and prosecuted well over 1000 patents and 2000 trademarks. Mr. LaMorte helps manufacturers around the world to secure all manners of domestic and international intellectual property rights.

Mr. LaMorte is a mechanical engineer and is admitted to practice law before the U.S. Patent & Trademark Office, and in all federal and state courts in New Jersey and Pennsylvania, and the the U.S. Court of Appeals for the Federal Circuit. Mr. LaMorte earned his law degree from Seton Hall University and his engineering degree from Villanova University.

Representative Clients

Goliath Games International
R-Pharm
Zing Toys Inc.
PlayVisions Inc.
Relibotics Inc.
Hedstrom Inc.

Leadership

Mr. LaMorte lectures extensively to inventors and entrepreneurs about the patent and trademark processes. Mr. LaMorte has classes at Buck County Community college, Mercer County Community College, Lehigh Carbon Community College, Main Line School Night, Princeton Adult School, Chester County Community School and North Penn Community school.